제품 설명
사양 라이크라 테이블 피복
1:material:90% 폴 리 에스테, 10% 스 판 덱 스
2:Use 집, 야외, 호텔, 웨딩, 파티, 연회
3:moq:30pcs
상세한 제품 설명 스 판 덱 스/라이크라 테이블 린 넨 천으로/커버/
90', 120', 132' 라운드 또는 사용자 정의 만든 광장. 테이블 다리
에 대 한 강한 포켓
MOQ:30pcs
With
빠른 납기와 저렴 한 가격!
최고의 품질!
Spandex/Lycra 테이블 피복/테이블 커버/테이블 린 넨 연회, 결혼식 및 호텔.
에 대 한 테이블의 모든 종류에 적합!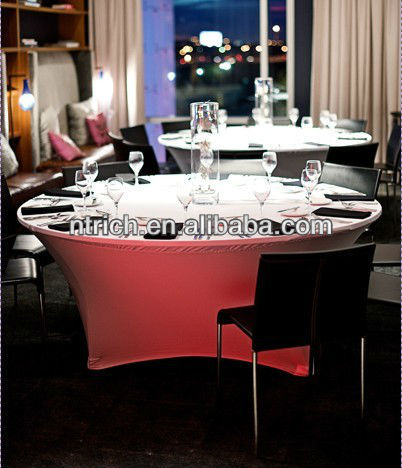 원하는 빠른 호 별 납품을 가진 고품질 항목? 그냥 연락을 주십시오!        
Why Choose us ???
1. Question :   Can get sample before order ?
Answer:    Yes, Sample is free, just need the customer to pay the shipping cost. 
                   With strong design department and technology play an excellent version of the devision,
                   So that we can once again provide a classic product to meet the request of the clients.
2. Question:   How can we believe your quality ?
Answer :   Quality guaranteed, after the goods arrived,
                    If any quality problems ,We can send replaced products without charge for you !
3. Question:   How about your supply ability ?
Answer:   Professional Production, Fast Delivery,
                   For small Order , Can be send out on the same day .
                  For Container order, about 12-15days ship out for you .
                  We have more than 100 experienced workers, Specially for your orders. 
                 Same as your family workers.
4. Question:   How about your service ?
Answer:   Quick Response , The Best Service.
        All of these you can feel after we have started the cooperation.
5: Question:  What Atvantage do you have than other supplier?
Answer:   The best quality,the lowest price, the best service.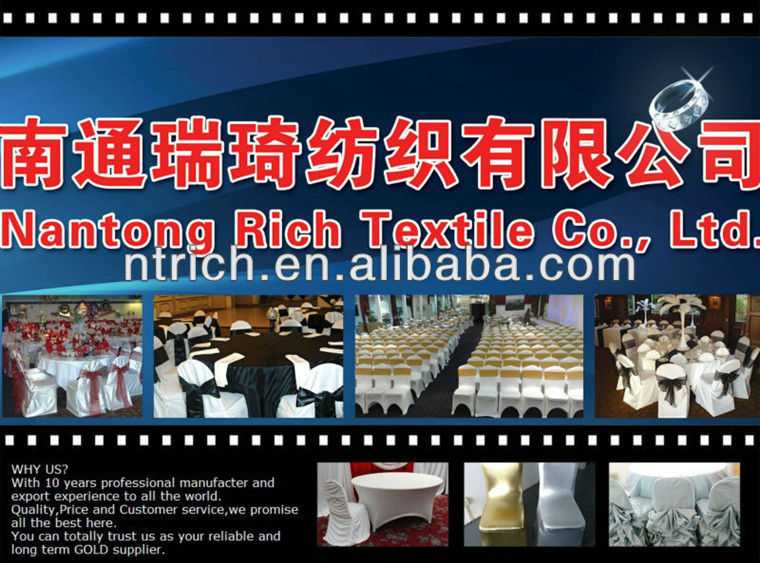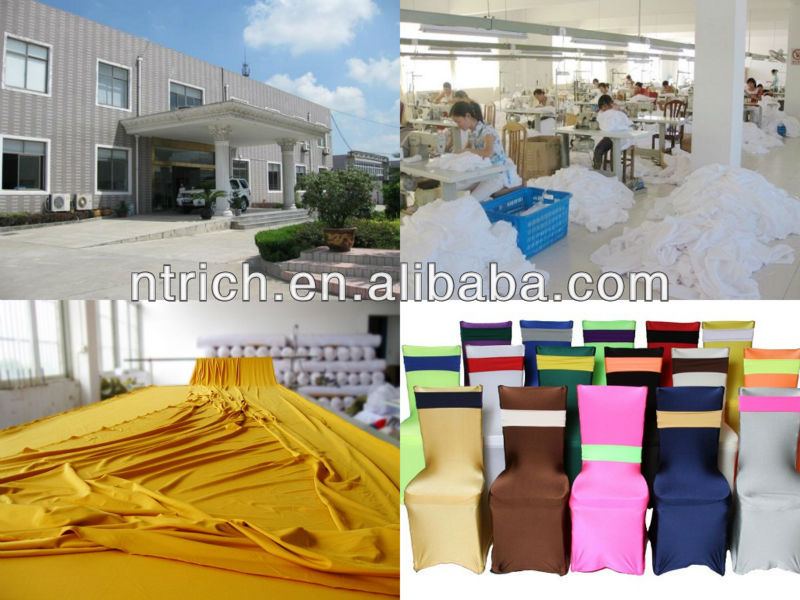 제품 디렉토리 : 테이블 피복 > 라이크라 테이블 피복